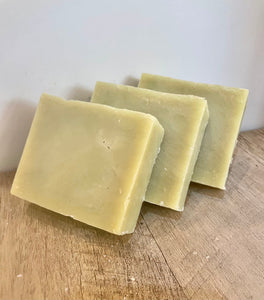 *Vegan
Soft jasmine like notes rounded off with a delicate gardenia aroma that will encapsulate you. A wonderful floral aroma that will linger.
Ingredients: 
Vegetable Oil Blend (Olive Oil, Organic Sustainable Palm Oil, Coconut Oil, Shea Butter, Avocado Oil), Water, Sodium Hydroxide, Fragrance, Kaolin Clay, Aloe Vera, Chromium Oxide.
*This is a seasonal product and is available from February-August only.