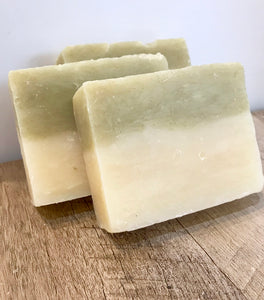 *Vegan
Whisk yourself away to the Florida Keys with the aroma of fresh key lime. All natural key lime essential oil has sharp, rich citrus notes making an intensely clean aroma and will keep your skin looking moist and youthful.
 INGREDIENTS:   Olive Oil, Water, Coconut Oil, Sodium Hydroxide, Organic Palm Oil, Shea Butter, Key Lime Essential Oil, Organic Aloe Concentrate, Parsley Powder.
*This is a seasonal product and is available from February-August only.