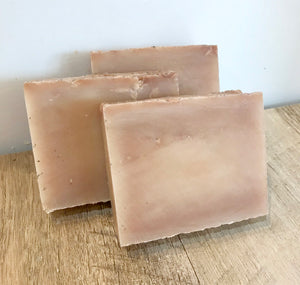 *Vegan
Our antique sandalwood soap has soft sweet sandalwood scent with notes of vanilla, powder and musk.
Sandalwood is excellent in treating acne, dry skin, dull and aging skin. It  cures skin itching and detoxifies the skin. Sandalwood also has powerful anti-aging benefits and antioxidants. 
Antique Sandalwood Soap (Vegan)
Ingredients: Olive Oil, Water, Coconut Oil, Sodium Hydroxide, Organically Farmed Palm Oil, Shea Butter, Fragrance, Ground Sandalwood.